Schools and other academic institutions could always be chasing demands and needs of everyday paperwork, whether it is all about planning for class lectures or some matters within the faculty with dire importance. Teachers, students, non-teaching personnel, and almost everybody in a school need to print something out for various needs. And since it is a frequent scenario, challenges regarding the utilization of printers might come to the surface. Here are the top five among them:
1. When Printing Costs Are Skyrocketing
Something just didn't add up in the printing costs. They are always on the high marks. But why? The first question to be asked is, "Are the printers just underly on a certain area without being monitored?" If yes, then chances are some person might just use the printers not related to the matters within the educational institution. Someone else might even use the printers to print something out of horseplay or irrelevant gimmick. This could increase expenses on either printing papers or printing ink. 
BEST PRACTICE: Have monitoring and regulation over the use of printers. Assigned personnel must ask first about the importance of a specific errand to be printed before doing so.
2. Are The Printers Accessible?
Printers must be accessible, of course. Suddenly, some circumstances are bugging me, especially when they are unavoidable. In the case of a minimal number of printers, sometimes people can't afford to fall in line just to wait their turn to use them. Just imagine the time consumption to set up the documents for printing.
BEST PRACTICE: Printer software can help with such problems. Everybody would just have to print their files from afar using wireless connectivity, and they would just have to pass by the printer to get their already printed printouts.
3. Security Concerns
Document classification is another critical issue to look at. Teachers wouldn't want their students to have confidential information, especially when it's all about grades or something else. But since it would be erroneous to just buy more printers for every sector, what would be the best thing to do?
BEST PRACTICE: Establish first a strong connection between the printer and the device where the desired file is stored. Set it all up to the point where all that is just finally needed is a single execution or command, and the document will print. This can be done when the teacher is already waiting for the printout n front of the printer. The record was safe and secured, but the method itself could help cut printing costs as it avoids the wastage of ink and paper.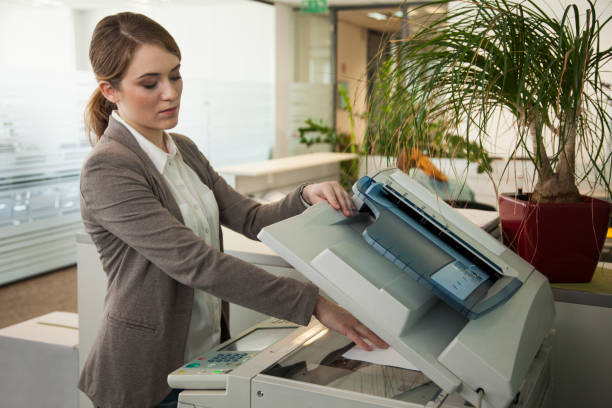 4. How About IT Support Costs?
A printing network must be economically functional and effortless for maximum results. Thus, are there unnecessary peripherals connected to the system, such as excess devices or servers? Are multiple servers even necessary? Decentralized networks might cause information processing confusion and pose significant risks, troubles, and delays.
BEST PRACTICE: Cut unnecessary amounts of devices on the entire system. Centralized printing networks are easier to manage and monitor. A single server might be even better than a bunch of multiple servers.
5. When There Is A Huge Usual Printing Routine
Flyers, printouts, and promotional posters, a massive amount of them might be needed to get printed during some events. This for sure is costly. It must not be neglected that printing demands are decided just so carelessly. The ideal balance between costs and quality must be considered.
BEST PRACTICE: Inquire for a professional about the ideal device to be used. An automatic self-printing machine might be recommended if massive printouts are to be made. Paper and ink quality discussion might also come into play.
Conclusion
It is essential to recognize and address challenges regarding school printing. Strict observance of its environment is a must as the flow of information must be discussed heavily. Thus, a printing network is expected to run smoothly, considering that it meets the required parameters.
Inquiries? Comments? Suggestions? You may want to contact us here.
If you plan to get copiers for your office in Portland, you can opt to buy copiers or lease copiers in Portland We can give you the option to get the copier that you want. You can contact our local copier leasing services department in your location.
If your Location is around Portland you may call us at (971) 242-4130, our personnel for copier leasing in Portland will assist you. If you are also looking for copier repair services in Portland, you may contact our copier repair personnel at the same number.