If you are looking for a new copier in the market, you probably know that it is important that you make wise and informed choices on equipment. Did you also know that copier selection is only half of the equation? It is very important to look for the best copier company to help you through the sales or the leasing process and give you a fast and reliable service once your copier arrives at your office.
Here are some tips on how to look for the best copier company to match your needs.
It is a matter of trust because actions speak louder than words
Vendors may shower you with promises in order to close a deal, but it is important that they can deliver all those promises. If you are running an office, you can't afford lengthy equipment breakdowns or lapses in the delivery of copier supplies. Equipment failures stall productivity and it can hurt your bottom line.
When researching copier companies, do not be afraid to ask for references. Check out if the copier service companies that you are considering have solid reputations. Make sure that they make scheduled appointments on a timely basis and that they respond fast to emergency calls. 
Check if the copier company has an adequate number of service technicians that are available in your area. Ask about the experience level of the technicians, especially their familiarity with the copier and the model that you want to buy or lease for your company.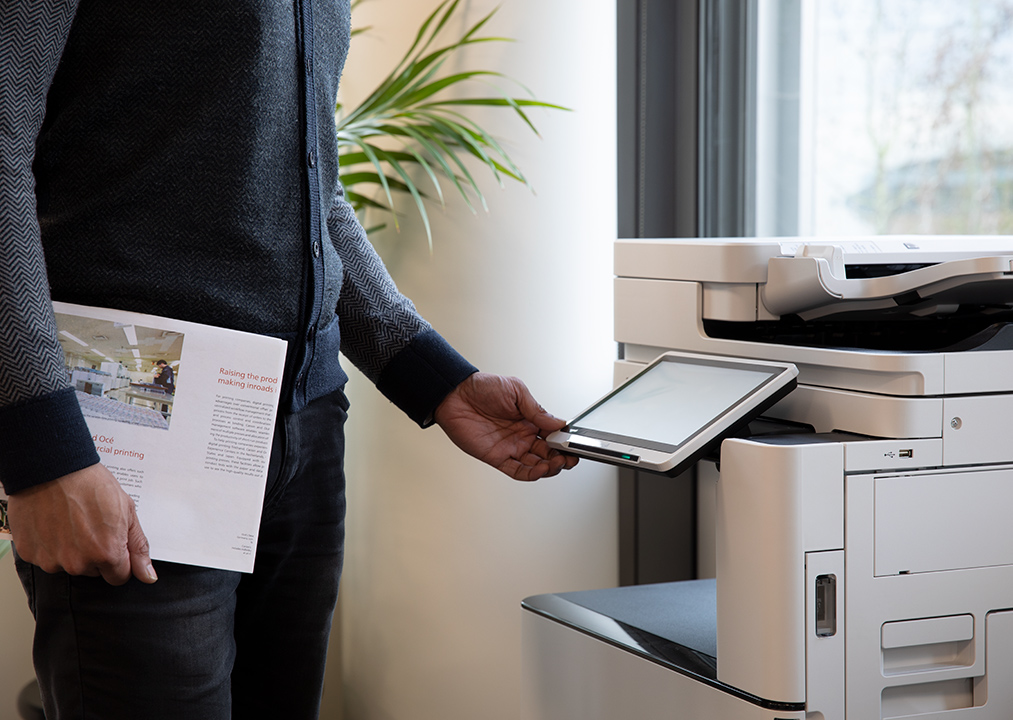 The best copier leasing company will help you through the leasing process
You may wear a lot of hats at your office, but copier leasing experts may not be one of them. Leasing contracts can be confusing and the best copier leasing company for you is one that can help explain each step of the leasing process clearly, establishes that the lease terms of the company meet your office copier needs and makes sure that the agreement does not include any hidden charges.
Though you will be obtaining a copier through a copier company, you will finance the lease through a bank or other lending institution. It is vital to find a copier company that will help get you a highly-rated copier at the lowest price. A copier company that does its homework will choose the lender based on who is offering the best interest rates and will approve your copier lease. 
The best copier company will work to give you the best deal
There are other things that your copier leasing company can do to help give you the best deal. When you look for the best copier company, they will steer you in the direction of a copier that meets your needs instead of giving you the bells, capacity and whistles you do not need. If your contract for your copier has features you do not need and it has excessive print volume, it will drive up your leasing and maintenance costs. Also, the cost of operating your copier can be greater than the lease payment if you are not careful. Your copier leasing company can help you minimize unnecessary colour printing to save money.
The best copier company for you may be one that can help you out of your old leasing agreement. Top office copier vendors may be able to help you with a lease buyout. They can also help pay off your existing lease, and bundle your remaining balance into a new lease. By rolling the total of what you owe on your prior lease into a new one, you won't have to pay a sizable lump sum to get out of the contract with your old copier leasing vendor. In some cases, manufacturer incentives can help reduce or even eliminate buyout costs.
If you plan to get copiers for your office in Portland, you can opt to buy copiers or lease copiers in Portland We can give you the option to get the copier that you want. You can contact our local copier leasing services department in your location.
If your Location is around Portland you may call us at (971) 242-4130, our personnel for copier leasing in Portland will assist you. If you are also looking for copier repair services in Portland, you may contact our copier repair personnel at the same number.