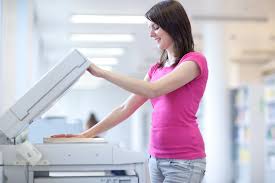 Non-profit organisations have the aim of making the world better. And this is one of the best possible reasons why companies use the green practice to support their aim to make a good impact on environmental welfare. They embrace practices that are good for them and good for nature.
But first and foremost, what does green business means or what does it refer to?
Well, the Green Practices refers to using processes and creating structures that are resource-efficient and environmentally responsible within the life cycle of an operation, maintenance, renovation, construction, development, including buildings, deconstruction, and construction. In short, green business is the things that reduce the negative impacts on the environment by being environmentally-responsible and environmentally friendly through doing activities of an individual, organisation, a group, especially businesses.
Many businesses use smart methods not to have so much impact on the environment. So the businesses practicing green practices are being wise to the actions being taken of them. Printing can be the best to start with as it wastes a lot. Wondering why? Here are the reasons
Green practices for printing businesses: The smart and strategic choices
1. Printing Back to back or Duplex- This way can be efficient to lessen paper use. By printing duplex, it is not only the trees that businesses can save but also the energy and water that will be used to print. If businesses will only print one side, the number of papers will be more and will consume more water and energy. It doesn't require printing a single face of the paper, and then duplex printing is better to do.
2. Choose the paper that suits the printer- This is one of the green practices to be mindful about. Always choose the right paper that is suitable and can be handled by the printer machine so that paper will not be wasted.
3. Buy refillable ink cartridges- It will be convenient and efficient to refill but not replace. Refilling can be sustainable instead of purchasing new ink cartridges. Materials that are going to be used for making ink cartridges will be lessened, and this kind of item will reduce the environmental materials needed to make ink cartridges.
4. Buy a multi-functional printer machine for all, rather than buying many smaller printers for every worker in the office, better to buy a multi-functional one. It will cut or lessen the cost and improve efficiency. This will probably reduce cost as the ink will not be the same. It will use one specific kind of ink and is varying, not just like numerous printers. Electricity cost will decrease, maintenance or repairs will be less, office space could be saved, and other advantages can occur.
To sum up, green practices are a smart decision that every business or company should make to improve efficiency and effectiveness in the workplace and be environmentally responsible. Choose to buy one multifunction printer rather than buying many smaller ones because it costs less electricity, saves space, and improves efficiency. Pick sustainable paper to reduce paper wastage. Bought refillable or recyclable ink cartridges for the printer. Printing will be a great start for practicing green ethics. Consider these all smart and strategic choices that will be good for you, good for printing businesses, and good for the environment.
Print with care for nature. Start green printing practices. Be efficient and help save the environment.
Read the above article to know smart choices for printing which can be an environmentally-responsible one.
If you are in Portland and you are looking for a Copier in Portland for your business, you may contact Clear Choice Technical Services in Portland. You can ask about Copier Leasing Services in Portland, Copier rental services in Portland, and Copier Repair in Portland.